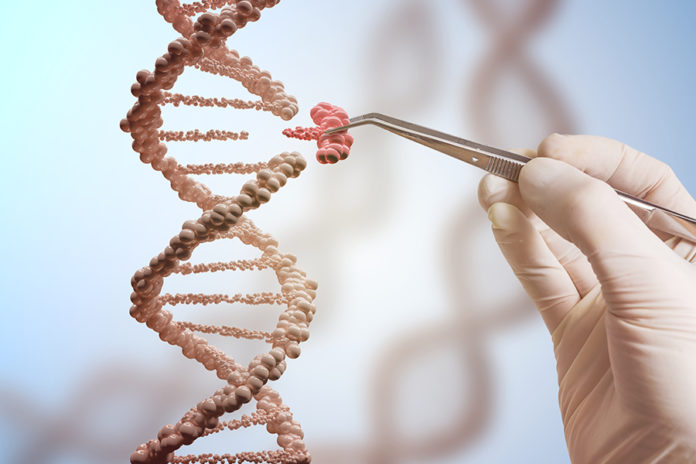 Biotechnology company EdiGene today announced the completion of a RMB450 million yuan in series B financing. This round of financing was led by 3H Health Investment, participated by Sequoia Capital China Fund, Yahui Investment, and Kunlun Capital.
The company's existing investors IDG Capital, Eli Lilly Asia Fund, Huagai Capital, and Pine Venture Capital also participated in the investment.
EdiGene is a company in the field of gene editing. Based on genome editing technology, it accelerates drug research and develops innovative therapies for a variety of genetic diseases and cancers.
Up to now, EdiGene has four platforms centered on gene editing technology: an in vitro cell gene editing therapy platform for hematopoietic stem cells and T cells, an in vivo gene editing therapy platform based on RNA single-base editing technology, and a targeted A high-throughput genome editing and screening platform for drug development.
Based on these four platforms, the company is pushing R&D projects for genetic diseases and tumors into the clinic.
Allogeneic CAR-T therapy is an important research and development direction. EdiGene CEO Wei Dong said that "Allogeneic T cell therapy is expected to achieve 'off-the-shelf' and effective high quality control and lower cost, which will have huge application potential in China and other regions."
Regarding the purpose of this round of financing, it is reported that it will be mainly used to promote the clinical transformation of the R&D pipeline and further expand the team.
The company has established a clinical transformation application base that meets GMP standards in Nansha District, Guangzhou in 2018.
Gene editing is a cutting-edge technology that has attracted much attention and has a broad market space. According to the forecast of a third-party consulting company, the global genome editing (including CRISPR, TALEN and ZFN) market will grow to US$$6.28 billion in 2022, with a compound annual growth rate of 14.5%.
The winners of this year's Nobel Prize in Chemistry are Emmanuel Carpentier and Jennifer Dudner, who have developed a genome editing method called CRISPR/Cas9. It is a biological tool that "rewrites the code of life" that can edit the genome with unprecedented precision, and is easier and cheaper than any other method before.
Just like text editing tools, CRISPR/Cas9 can edit the genome through the mechanism of "cut and paste" deoxyribonucleic acid (DNA) sequences. This system is derived from the defense mechanism of bacteria and is a gene editing tool that is effective for any biological genome.