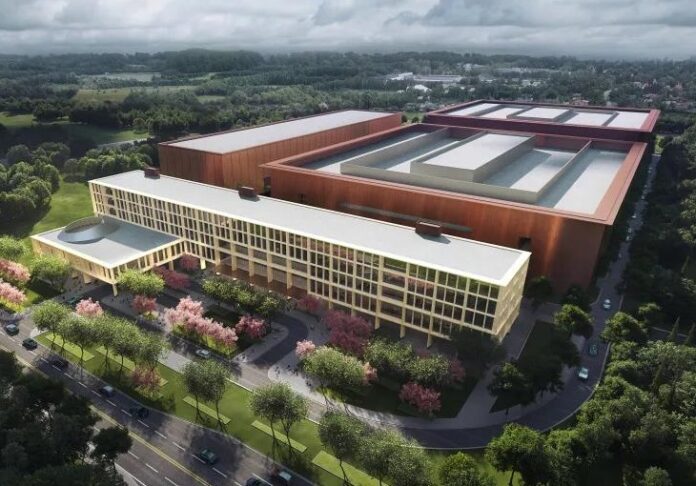 Huawei's first domestic chip manufacturing factory, Wuhan Huawei Optical Factory Project (Phase II), has officially completed construction.
The project is located in Wuhan Optics Valley Center, with a total construction area of ​​208,900 square meters.
The construction content includes FAB production plant, CUB power station, PMD software factory and other supporting facilities.
This is Huawei's largest R&D base in China's central region, responsible for Huawei's internal optical capability center, smart terminal R&D center and other cutting-edge technologies.
After the project is completed, it will be put into production as Huawei's first chip manufacturing factory in China, helping Huawei achieve a complete semiconductor industrial chain from chip design, chip manufacturing, to packaging and testing.
In addition to the project in Wuhan, according to a Financial Times report, Huawei is preparing to build a chipset factory in Shanghai to establish its own chip manufacturing capabilities in the face of US restrictions.
This factory will be directly managed by a Shanghai-based R&D company on behalf of Huawei, and will not use any technology from the United States.
According to the plan, the factory will start producing 45 nm chipsets by the end of 2021, and go to 28 nm lithography technology. It will strive to use advanced processes below 20nm in 2022 to manufacture chips dedicated to serving its telecommunications products.
However, it may take more than two years from completing factory construction to setting up manufacturing equipment and processes.
At the same time, Huawei is also working with Shanghai Microelectronics to research lithography machine technology, one of the most important pieces of equipment in the chip manufacturing process.