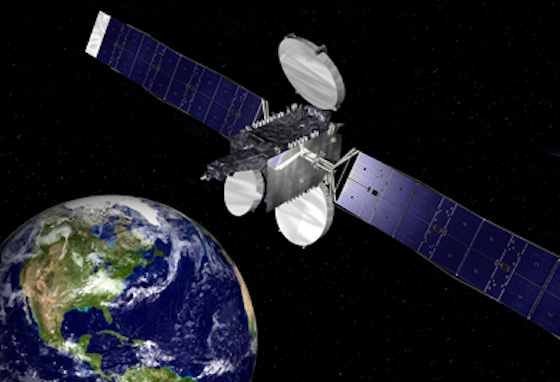 China is sending more signals that it will move aggressively toward building its own satellite network in space to realized applications such as Starlink, a satellite internet constellation being constructed by Elon Musk's SpaceX.
On March 7, Bao Weimin, member of the National Committee of the Chinese People's Political Consultative Conference and director of the Science and Technology Committee of the Aerospace Science and Technology Group, said in an interview with Chinese media:
"China is planning and developing space Internet satellites and has launched test satellites. We will also establish a national satellite network company to be responsible for coordinating the planning and operation of space satellite Internet network construction."
In 2020, satellite Internet was included in the scope of China's New Infrastructure policy initiative, ushering the sector into a stage of explosive growth going forward.
Of course, satellite Internet in space provides many more applications beyond providing Internet access to people in remote areas, like SpaceX's Starlink.
In its narrow definition, satellite Internet is a high-speed communication network in space, using multiple satellites to form broadband communication network coverage.
This service is more suitable for countries and regions with large areas and sparsely populated areas to solve the communication needs for areas without telecommunication base stations.
In its broad definition, satellite Internet provides satellite network solutions based on communications, navigation, and remote sensing technologies to empower various industries.
Among them, with the satellites as an infrastructure, they are equivalent to mobile towers in space. In the future, they can carry various loads and sensors and form a network to form a distributed computing platform in space.
Combining with 5G, the Industrial Internet, and the Internet of Things, it can spawn a wealth of application scenarios: equipped with 5G payloads, it can meet broadband communications; equipped with cameras, it can achieve remote sensing; with navigation enhancements, it can support autonomous driving.
Assuming that the investment in infrastructure such as satellite development, launch, and ground facilities is about worth around 100 billion yuan in China, the revenue of midstream constellation operators will reach 200 billion yuan, and the market size of ground terminals and industrial applications based on satellite Internet may reach 700 billion yuan, says Xie Tao, founder of Beijing Commsat Technology Development Co., Ltd.
He predicts that 100,000 satellites might be deployed in low earth orbit in the future. Among them, there may be 50,000 to 60,000 satellites from the United States, 30,000 to 40,000 from China, and 10,000 to 20,000 from the United Kingdom, India, Russia and other countries.
Space X alone has launched more than 1,000 satellites in a year and a half. If the scale of 30,000 to 40,000 satellites is to be realized, thousands of satellites need to be deployed every year in the next few years.
However, the current domestic production capacity of micro-satellites is less than 100 per year, so there is at least a 90% gap in supply, says Xie.
These 100,000 satellites were predicted mainly based on them being satellite Internet in its narrow definition, that is, broadband communications in the early stage.
In the later period, it may evolve to the satellite Internet in a broad sense, including the integrated satellite application network of communication, navigation such as construction machinery, oil pipeline monitoring or container monitoring.
In addition, the demand for all-weather, all-time terrestrial resource monitoring and disaster warning has increased significantly, and the market space cannot be underestimated.
Beijing Commsat Technology is positioned as a service provider for the entire industry chain of low-orbit small satellites.
Based on the narrowly defined satellite Internet, it provides one-stop services for basic operators, from constellation design and demonstration, to satellite development and batch production, to satellite terminal research and development and operation model consulting.
The company has served industry customers in environmental protection, land and resources, smart agriculture, transportation and logistics, smart government, scientific research and education.
The company's satellite factory in Tangshan has completed the main construction of the first phase of the production plant and is expected to enter the trial operation stage of production equipment at the end of June this year.
It is understood that after the completion of this satellite factory, it will realize short-period, low-cost, and flexible mass production of 50-700 kilogram-class satellites.
Beijing Commsat Technology was founded in 2015. In February and December 2018, its successfully launched the "Junior Star One" and 7 "Ladybug Series" satellites respectively, completed the system-level verification of the satellite Internet of Things.
At the beginning of 2021, it received a billion yuan-level strategic investment from the China Internet Investment Fund. This is the seventh round of financing it has completed.
(China Money Network's articles are curated and translated from credible Chinese media organizations with established brands, experienced editorial teams, and trustworthy journalism practices. However, we are not responsible for the accuracy of the information. For any questions, please reach out to our editorial department.)