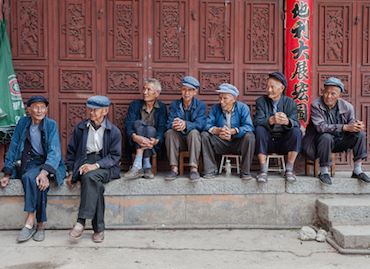 China's State Council announced a comprehensive set of rules governing the operation and management of the country's US$200 billion National Social Security Fund today, in an attempt to provide a formal framework of the management of the country's largest social security fund, according to a document posted on the State Council's website.
The draft regulations are released to solicit public opinions before being finalized for the approval of the State Council.
Established in 2000 with an initial allocation of RMB20 billion (US$3.26 billion) from China's central budget, the National Social Security Fund has seen its assets grow to RMB1.24 trillion (US$200 billion) at the end of June as a result of continued government capital injections and investment returns.
It reported a cumulative average rate of return during the past 14 years of 8.13%, according to its latest annual report.
The draft rule clarifies that the fund's capital will be used to supplement the pension and social security needs during the years when China's aged population peaks. It also provides internal risk control measures for the fund's investment activities.
The proposed regulation specifies punitive measures for illegal activities of the fund's investors and custodians, including mixing the fund's assets management with other type of assets, putting the fund's assets at unfair disadvantage, and leaking information of the fund's investments.
The fund, managed by the National Council For Social Security Fund, can invest in domestic and overseas markets in various asset classes, including fixed income, equity and other alternative investments.