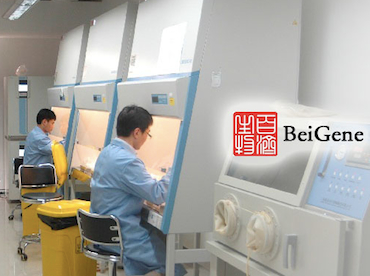 Warburg Pincus LLC is seeking to list portfolio company Shanghai-based cancer treatment firm Hygeia Medical Service Group on China's New Third Board and eventually plans to move the company to the A-share market via a reverse merger, according to someone familiar with the matter.
The private equity giant invested an undisclosed amount last year in Hygeia, which previously received venture backing from NEA in 2010.
Hygeia currently owns ten private hospital licenses, with six to seven hospitals in operation and four under construction.
Warburg is in the process to help the company acquire and build new private specialty cancer hospitals, eyeing to more than double its network to twenty hospitals in a couple of years.
Then, Hygeia plans to raise additional capital from a listing on China's National Equities Exchange and Quotations (NEEQ) to further accelerate growth, reaching a network of 30 hospitals in five years, says the person.
After that, Hygeia will seek to transfer to an A-share listing, most likely via a reverse merger.
The objective to build up a large cancer specialty hospital network, particularly in China's second and third tier cities, is a bet on increasing number of cancer patients in the country and the lack of sophisticated cancer treatment facilities in these regions.
Since NEA's investment in 2010, Hygeia has acquired two hospitals, began construction of a new hospital and raised new funding to build a fourth hospital, all in small third-tier cities.
 
The company started preparing for an initial public offering in 2014, according to its website. A representative of the company could not confirm its IPO plans while reached on the phone.
Last month, CITIC Private Equity Funds Management Co., Ltd. made a strategic investment in Beijing New Journey Cancer Hospital.
In August 2015, China's Hopu Investments and Yuanming Capital agreed to lead a US$200 million investment in Littleton, Massachusetts-based cancer radiation treatment equipment maker Mevion Medical Systems.