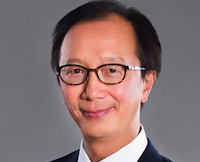 Hong Kong-based conglomerate Nan Fung Group says that Anthony Leung, chairman for Greater China for the Blackstone Group, will become its chief executive officer, effective in February 2014.
Leung will remain a senior adviser to Blackstone and also a member on its international advisory board.
"I am delighted that (Anthony) will continue as an advisor both to the firm and to me personally," says Stephen A. Schwarzman, Blackstone's CEO and chairman.
Before joining Blackstone, Leung was financial secretary for Hong Kong and chairman for Asia of JPMorgan Chase.
Founded in 1954, Nan Fung Group is a conglomerate with its core business in property development, construction, as well as investment and financing.
Nan Fung Group owns a portfolio of residential, commercial and industrial properties in Hong Kong.