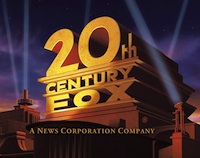 Shanghai-based China Media Capital (CMC) says that it has signed an agreement to acquire 21st Century Fox's 47% stake in Star China TV, according to a joint statement.
Star China TV's management team is participating in the acquisition along with CMC.
China Media Capital already owns a controlling stake of Star China TV.
Formed in 2010 and majority owned by CMC, Star China TV operates three 24-hour mandarin channels: Xing Kong, Xing Kong International, Channel V Mainland China, as well as the Fortune Star Chinese movie library.
"The acquisition and control of Star China was the first investment by CMC when it was established," says Li Ruigang, chairman of CMC. "This latest transaction marks a new era for Star China and we remain committed to building the company into one of the most respected entertainment companies in China."
Li Ruigang founded CMC as China's first media and entertainment-focused investment fund in 2010 with an initial fund size of RMB5 billion ($833 million). It counts China Development Bank and Shanghai Dongfang Huijin as investors.
CMC's investment portfolio includes DreamWorks Animation's Chinese joint venture, and an undisclosed stake of Beijing-based Chinese business media firm, Caixin Media Company Ltd.
Li is the chairman and president of Shanghai-based Chinese media conglomerate the Shanghai Media Group.