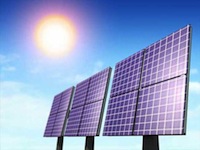 Over the past two years, global clean energy investment has declined 20% from a record of US$318 billion in 2011. But China is leading the race by making US$54.2 billion investment in the sector last year, according to a report released by the Pew Charitable Trusts.
Almost all of China's investment was made to finance large projects, with US$53.3 billion recorded. It is almost half of the combined total of such investments in the G-20 countries.
China ranked as number one in the wind power sector, with US$28 billion investment recorded. It placed as second in the solar sector with US$22.6 billion investment.
On the contrary, the U.S. clean energy sector is in a holding pattern. Its overall clean energy investment in the sector declined 9% in 2013 to US$36.7 billion.
Japan jumped from fifth to third place, with US$28.6 billion clean energy investment made in 2013, up 80% year-on-year.
China's clean energy sector is reorienting from an exclusive focus on exports toward greater domestic consumption, says the report.
For example, solar deployment increased almost fourfold in 2013, to an unprecedented 12.1 gigawatt, besting its own record of 3.2 gigawatt in 2012.
For the fifth year in a row, China deployed more than 10 gigawatt of wind power. In total, China installed more than 35 gigawatt of clean generating capacity in 2013, setting a record.
On a global basis, 87 gigawatt of clean power was added in 2013, and cumulative installed capacity now surpasses 735 gigawatt.
The U.S. continued to play a leading role in the venture capital and private equity investment category, accounting for 55% of such investments in 2013.