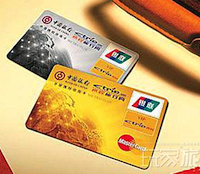 The Australia and New Zealand Banking Group Limited (ANZ) will accept China's UnionPay bank cards at its 120,000 merchant terminals and ATMs throughout Asia Pacific, according to a company announcement.
The plan is laid out in a new agreement signed by ANZ's China CEO, Charles Li, and UnionPay International Chairman of China, Su Ning, at a ceremony in Sanya, a city on China's Hainan Island.
Under the agreement, UnionPay cards will be accepted at ANZ merchant terminals and ATMs by 2015. ANZ will be the first Australian bank to accept UnionPay cards.
"In Australia, (Chinese tourists) represent one in five of all overseas visitors, up from one in 20 in 2009," says Charles Li.
The ceremony was attended by the Prime Minister of Australia, Tony Abbott, and Prime Minister of China, Li Keqiang.
UnionPay International Co. Ltd is a subsidiary of China UnionPay. It has a card network that has been extended to all cities and rural areas in China, as well as 135 countries.
ANZ entered the Chinese market in 1986. It has strategic partnerships with Shanghai Rural Commercial Bank and Bank of Tianjin.