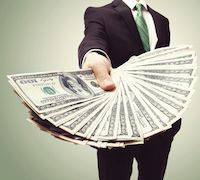 Global alternative investment funds now manages a total of US$5.7 trillion in assets, with the top 100 alternative managers taking 58.9% of that total with assets-under-management of US$3.3 trillion in the year of 2013, according to a new report issued by global professional services company, Towers Watson.
For the top 100 managers, about 45% of assets is invested in North America, 38% invested in Europe, and only 7% in Asia Pacific. The remaining 10% are invested elsewhere in the world.
In 2013, Asia's share of global GDP stood at 33%, while North America and Europe each took 27.4% and 25% respectively.
"Not only has the appeal of alternative assets broadened to include many more insurers and sovereign wealth funds, but the range of alternative assets has also increased beyond the likes of hedge funds and infrastructure to include real assets, illiquid credit and commodities," says Richard Tan, head of private markets for Asia at Towers Watson.
Tan says that allocations to alternative assets by pension funds now account for around 18% of all pension fund assets globally, up from 5% fifteen years ago.
According to the research, Macquarie Group is the largest infrastructure manager with US$96 billion, while Blackstone, with US$70 billion in total assets, is the largest real estate manager.
The Goldman Sachs Group is the largest private equity manager in the ranking with US$60 billion. Carlyle Solutions Group is the largest private equity fund-fo-funds manager with US$48 billion.
Blackstone is the largest fund of hedge funds manager with US$54 billion, while Bridgewater Associates is the largest hedge fund manager with US$87 billion.