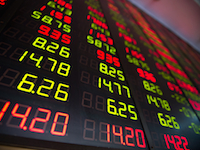 UBS Futures Co., Limited, which is 95.42%-owned by UBS Securities Co. Limited, has been officially established to provide futures brokerage services in China, targeting institutional investors, according to a company announcement.
Following the granting of approval by the Chinese regulator for UBS Securities to acquire a majority shareholding in Shanghai Pumin Futures Brokerage Co., Ltd, the transaction has recently been completed.
Located in Shanghai, UBS Futures has a registered capital of RMB120 million (US$19.4 million). The company is currently engaged in commodities futures broking, and will expand into financial futures brokerage services.
"Our China equities business has a very strong position in the secondary market in China. We are a market leader in QFII (Qualified Foreign Institutional Investor) and RQFII (RMB Qualified Foreign Institutional Investor) trading and electronic trading businesses," says Yang Xia, the head of equities at UBS Securities China, and chairman of UBS Futures China. "Making available a futures brokerage service is a critical step to realizing this goal."
UBS Securities is the first foreign invested securities firm in China with licenses to conduct a full range of securities businesses.
The Chinese government is encouraging financial innovation and aims to build a multi-layered financial market with more products. UBS says it expects new futures products to be introduced to the market soon.
The Hushen 300 Index, China's first financial futures product launched in April 2010, registered trading volumes for the year of more than RMB41 trillion (US$6.64 trillion), representing 26.5% of the volume of all futures products.
The financial futures market has grown exponentially since then. In 2013, the trading volume including the newly introduced treasury futures, reached RMB141 trillion (US$22.8 trillion), or 52.72% of the total futures products trading volume, according to UBS.