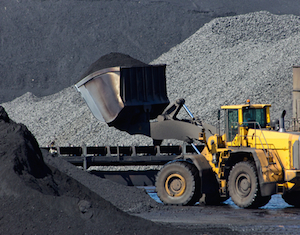 Russian industrial conglomerate Rostec and Chinese coal producer Shenhua Group have agreed to jointly invest as much as US$10 billion to explore coal deposits in Siberia and the Far East of Russia, develop transport infrastructure and build generating capacities and high-voltage transmission lines for exporting electricity to China, according to an announcement.
The CEO of Rostec, Sergey Chemezov, and Shenhua's chairman Zhang Yuzhou signed a memorandum of understanding on September 4 during the former's visit to China.
The parties plan to begin the exploration work at Ogodzhinsky coal deposit in the Amur Region of Russia and the construction of coal terminal in Primorsky Krai.
The project, with estimated investment of US$8 billion to US$10 billion, is aimed at meeting the electricity demand of the Russian Amur Region and Northern China.
"Partnership with Shenhua is a part of the comprehensive effort to expand the Russian energy presence in the Asia-Pacific region," says Sergey Chemezov.
Negotiations on the establishment of joint ventures and approval of further areas of cooperation are also planned.