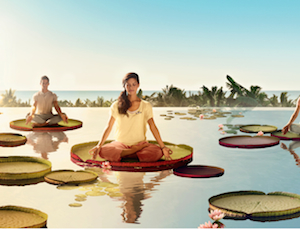 Chinese conglomerate Fosun International has launched a last-minute counter offer for Club Méditerranée last Friday, offering to acquire the French holiday firm at €22 per share, outbidding an earlier proposal, according to a company announcement made by Fosun.
The new deal, which values the vacation group at €839 million (US$1.1 billion), has the backing of Club Med's management team, including chairman and chief executive Henri Giscard d'Estaing.
A bidding war for Club Med started last May, when Fosun joined forces with private equity firm Ardian in proposing to buy out the company at €17 per share. In June, the two parties decided to improve the terms of the offer to €17.5 apiece.
That buyout proposal was outbid by Global Resorts SAS, a subsidiary of Investindustrial Group run by Italy's Bonomi family. It decided to offer €21 per share, or 25% above Fosun and Ardian's original offer.
The amended takeover proposed by Fosun this time will make the Chinese conglomerate play a more prominent role. Co-investor Ardian has sold its Club Med stake of around 8% to Fosun. It means Fosun owns 18% of Club Med as of now, compared with 10% owned by Italy's Bonomi's family.
A new co-investor, Chinese travel agency U-Tour, also joined the buyer consortium, and Fosun says it plans to attract other investors to join the bidder group, with Brazilian tourism-focused conglomerate Docas Investimentos potentially interested to join.
"Fosun…has been developing a global strategy in tourism for four years, and is the right partner to make Club Med benefit from growth in fast developing countries (like) China, Brazil, Russia, SouthEast Asia," says the statement.
Fusun says its investor consortium intend to have Club Med remain listed on Euronext Paris, and to keep its headquarters in Paris.
The board of Club Med says it will consider the new offer this week.