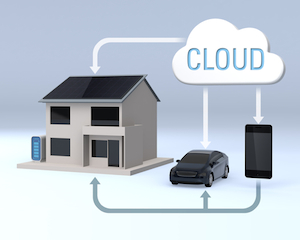 China-focused private equity firm SAIF Partners has teamed up with Chinese consumer electronics maker Haier Group to jointly establish a RMB320 million (US$52.1 million) industry fund to invest in smart home products and services in China, according to a securities filing submitted by Haier.
Haier Group, its venture capital arm Qingdao Haier Venture Capital Company Ltd., a fund under SAIF Partners and three individual investors have established a joint investment management company named Qingdao Haier SAIF Investment Management Company Ltd.
Haier Group owns 20% of the joint firm. Other investors' shareholders are not disclosed.
The joint investment firm will team up with Haier Group and its venture capital arm to set up the fund, named Qingdao Haier SAIF Smart Home Industry Investment Center.
Haier Group will commit RMB202 million, or no more than 63.1% of the fund's total capital. Haier Venture Capital will commit RMB10 million, or no more than 3.1% of the fund. Both will be the fund's limited partners (LPs).
Qingdao Haier SAIF, as the general partner of the fund, will commit RMB8 million.
The fund will make investments in the emerging smart home sector, which Haier sees as a key strategic growth opportunity going forward.
Last October, U.S. private equity giant KKR agreed to acquire a 10% stake in Haier, as part of a long-term strategic partnership.