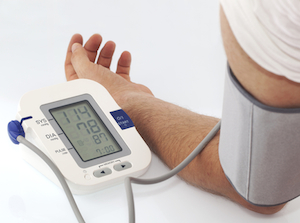 Chinese smartphone maker Xiaomi Inc.'s venture capital arm has agreed to invest US$25 million in Chinese health products maker Andon Health Company Limited, according to a regulatory filing.
Tianjin-based Andon Health will establish a new entity called iHealth Inc. in Cayman Island, and inject its related global businesses in electronic and smart health device division iHealth into the new platform.
Xiaomi Ventures Limited will hold a 20% stake of iHealth Inc. The two will develop new health products and services that can be applied to Xiaomi's e-commerce and cloud platforms.
The investment is part of Xiaomi's drive to invest in emerging new technologies, and to expand service offerings in healthcare, payment, e-commerce and more on its smartphone devices.
For example, earlier in September, Xiaomi teamed up with Shunwei Capital Partners, a venture fund established by Xiaomi's founder Lei Jun, to lead a US$37.19 million series B financing in P2P (Peer-to-Peer) lending platform Jimubox.com.
It's unclear if that investment is from Xiaomi Ventures.
Established in 1995, Andon is one of the largest makers of blood pressure monitors and blood glucose meters globally.