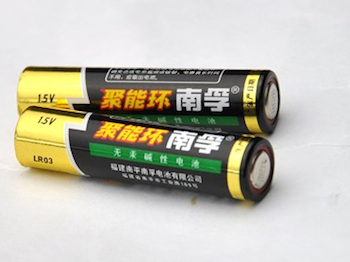 Beijing-based private equity and venture capital firm CDH Investments has agreed to acquire 79% of Chinese battery maker Fujian Nanping Nanfu Battery Co. from Procter & Gamble, according to media reports.
Deal terms are not disclosed.
This isn't the first time CDH Investments acquired ownership of Nanfu. In 1999, CDH Investments, together with Morgan Stanley, ABN-AMRO Bank, and the Government of Singapore Investment Corporation Pte Ltd. (GIC)., jointly established China Battery International Limited, which sold its shareholdings of Nanfu to Gillette in 2003 for an undisclosed amount.
Procter & Gamble acquired its Nanfu stake when it acquired Gillette in 2005.
The sale of Nanfu Battery is part of Procter & Gamble's effort to offload around half of its 190 brands to focus on the most profitable ones.
Founded in 1988, Nanfu has over 1,800 staff and is the largest alkaline battery manufacturer in China.