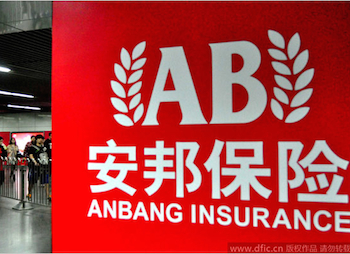 Beijing-based Chinese insurance firm Anbang Insurance Group Co., Ltd. has agreed to acquire Belgian insurer Fidea from U.S. private equity firm J.C. Flowers & Co. for an undisclosed amount, according to a company announcement.
The news came one week after Anbang announced last week that it is buying the Waldorf Astoria New York hotel from U.S. private equity giant The Blackstone Group for US$1.95 billion.
The sale is the third exit for J.C. Flowers' Fund III since June. The other two are the IPO of niche retail bank OneSavings Bank and the sale of Southern California regional bank OneWest Bank.
After the completion of Anbang's acquisition, the management team of Fidea will be maintained, and it will continue to operate under the same brand name.
The deal is expected to be completed in the first quarter of 2015.
Founded in 2004, Beijing-based Anbang has over 30,000 employees and more than RMB700 billion (US$114 billion) in assets. It provides a comprehensive range of financial and insurance products to more than 20 million customers, including life insurance, pensions, health insurance, property and casualty insurance and asset management.
Anbang's shareholders are some of China's largest state-owned enterprises, including SAIC Motor Corporation Limited and Sinopec Corporation.