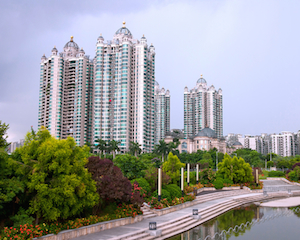 About 84 real estate private investment funds in the Asia Pacific will reach the end of their fund life between 2013 and 2016, with fund expiration peaking between 2015 to 2016, according to a study by global property consultancy CBRE Group Inc.
CBRE's predication are based on the typical fund life of eight years.
In the run up to the global financial crisis, Asia Pacific experienced a boom of new real estate fund launches.
From 2005 to 2008, CBRE's data shows that approximately US$91 billion of capital was raised by private real estate funds in the region. This is almost triple the approximately US$32 billion raised in the following four years, 2009-2012.
As a result, private real estate funds purchased US$32 billion of assets in 2007 alone.
These funds showed a strong preference for riskier assets in major markets in Australia, Japan and China, and their value has been significantly impacted by the crisis.
"The disposal process typically starts two to three years prior to the termination date, and has been underway in Asia Pacific since 2010," says Ada Choi, senior director of CBRE Research. "However, only a handful of fund managers have fully divested their positions well ahead of the fund life, as they recorded significant returns during the investment period."
Given historical disposition levels and current investment appetite, CBRE forecasts that the market will only be able to absorb around 75% of the liquidity created by the disposals of closed-end funds scheduled to expire in 2015 and 2016.
The shortfall between the potential liquidity of funds ending their lifespan and the market's ability to absorb these assets will be around US$10 billion in the coming two years.
The assets available for disposal by real estate funds entering the termination phase shows that around 65% are in China, Japan and Australia.
But CBRE believes that the wave of potential disposals by real estate funds will not exert a significant shock to the regional real estate market.