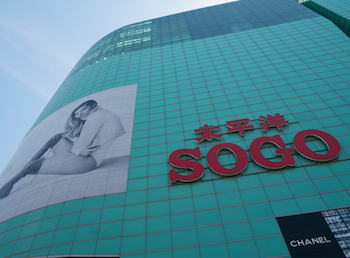 Hong Kong-based department store operator Lifestyle International Holdings Limited says that a subsidiary of the Qatar Investment Authority has agreed to acquire a minority stake of the company for a total price of HK$4.8 billion (US$620 million), according to a company announcement.
Qatar Investment Authority will acquire over 324 million shares of the Hong Kong-listed Lifestyle International at HK$14.75 per share. These shares represents 19.9% of the company's total issued share capital.
Lifestyle International's shares fell to around HK$13.54 apiece after resuming trading today.
The investment will make Quarter Investment Authority the second largest shareholder of the company.
Chief executive officer of Lifestyle International, Thomas Lau, will remain as the largest shareholder of the company and CEO. Real Reward Limited, the controlling shareholder of the company, will continue to be so.
Following the completion of the transaction, Qatar Investment Authority will nominate a candidate for appointment to the board as a non-executive director of the company.
Lifestyle International owns and operates the SOGO department store in Hong Kong, and four JiuGuang department stores in Shanghai, Suzhou, Dalian and Shenyang in Mainland China.