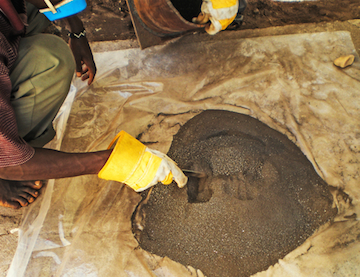 China's growth and appetite for foreign direct investment (FDI) has made Africa its largest investment destination, according to a new report written by the Economist Intelligence Unit (EIU) for global law firm Mayer Brown.
The report finds that whilst energy and mineral resources have attracted the most Chinese FDI, investments and activities that support Africa's physical infrastructure is underestimated, without providing specific data.
Exploring the opportunities and challenges facing Chinese investors in Africa, the report highlights increased African trade, more direct investment and a surge in export credit financing as the primary drivers of China's current economic policy towards Africa and looks at the diversity and success of projects that have been financed.
"Chinese companies have a deep understanding of how to operate in fast-growing economies — and that experience has proved invaluable to their operations in Africa," says Mayer Brown's Beijing-based partners Ge Xiangyang. "To that end, the China-Africa partnership is evolving rapidly."
"In the past, China's aggressiveness and relentless pursuit of efficiency has backfired and damaged the reputation of Chinese investors on the continent," says Ian Coles, head of the Africa and Mining practices at Mayer Brown. "But given the increased competition for assets unleashed by buyers from other jurisdictions, China's investors are increasingly engaging local employees and sourcing local materials, and in turn, are leaving behind valuable skills in the community."
Chinese policymakers have announced plans for significantly increasing FDI into Africa, although there are indications that the appetite for riskier projects is subsiding partly due to problems in project execution.
However, despite the many challenges and difficulties facing Chinese investors in Africa, the report shows that the trajectory remains positive because of the potential of Africa's untapped resources and its growing markets.