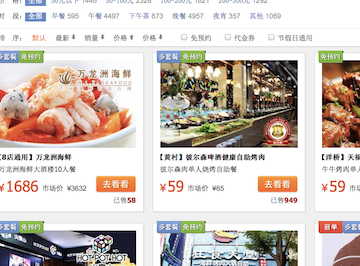 Venture-backed online group-buying service provider LaShou.com has agreed to sell a controlling stake to Jiangsu province-based conglomerate the Sanpower Group for an undisclosed amount, according to an announcement issued on Lashou's official Weibo account.
In August, the Beijing-based LaShou.com reportedly received an undisclosed amount of series D financing from Milestone Capital and GSR Ventures. The news was never confirmed by LaShou.
Both investors also participated in the company's US$111 million series C round in 2011.
LaShou says the company will continue to operate independently under its brand, and its business structures and staff will remain unchanged.
It's unclear if LaShou's venture backers are selling stakes in the transaction.
Founded in 2010, LaShou received US$10 million series A financing from Taishan Invest AG and GSR Ventures in 2010. During the same year, it received US$50 million series B financing from Tenaya Capital, Norwest Venture Partners and GSR Ventures.
LaShou planned a US$80 million initial public offering on the NASDAQ in 2011, but pulled out of the IPO roadshow due to accounting issues.
LaShou currently has about 50 million registered users, and over 50,000 business partners.
Sanpower Group owns several listed Chinese companies including Hiteker, Nanjing Xinbai, Mecox Lane and Jinpeng Yuankang. It also owns other private companies including China Newsweek.