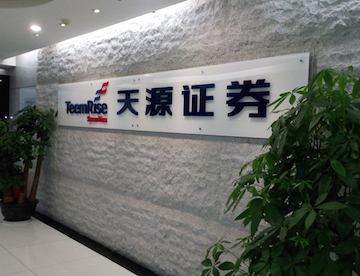 Beijing-headquartered Chinese private equity firm JD Capital plans to acquire a controlling 51% stake of Chinese brokerage firm Teemrise Securities for RMB360 million (US$59 million), according to an article posted on JD Capital's official website.
After the deal is completed, JD Capital plans to rename the Shenzhen-based Teemrise as JiuZhou Securities, and help expand its businesses and create synergy with its portfolio companies in the financial services sector.
Teemrise currently provides securities brokerage, investment consulting, securities trading and financial advisory services.
JD Capital, listed on China's National Equities Exchange and Quotations (NEEQ) system, says it will help expand Teemrise's operations to areas including IPO underwriting, asset management and securities margin trading.
Founded in 2002, Teemrise has struggled under different ownerships over the years. In 2006, China Southern Air Holding Co. acquired a 80.5% stake of the company, and in January this year, Guangzhou Securities Co.,Ltd. acquired 80.5%.