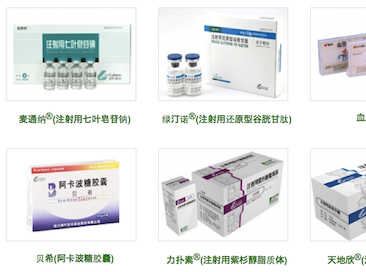 Yantai, Shandong Province-based Chinese drug-maker Luye Pharma Group Ltd., backed by Chinese private equity investors, has agreed to acquire the remaining 42.02% stake of Beijing Jialin Pharmaceutical Co., Ltd. it doesn't already own, according to a regulatory filing submitted on October 24.
Luye Pharma, with shareholders including CDH Investments, CITIC Private Equity and New Horizon Capital, just completed a Hong Kong IPO in July raising a total of US$764 million.
Two months ago, Luye Pharma agreed to acquire 57.98% of Beijing Jialin, a drug maker focused on cardiovascular diseases, for RMB3.68 billion, disclosed in an August 25 filing.
In that deal, Luye Pharma will acquire a 47.72% stake from Beijing Jialin's parent company, Chinese conglomerate Mylin Holding Group, for RMB3.09 billion, as well as buy a 10.26% stake from Beijing CITIC Investment Center L.P. for RMB589 million.
Beijing CITIC Investment Center L.P. is a fund managed by CITIC Private Equity.
The latest transaction involves Luye Pharma acquiring the remaining 42.02% stake for RMB2.4 billion from 13 individual and institutional investors, including Xinjiang Plane Trees Equity Investment Co., Ltd., Beijing Zhongguancun Guosheng Venture Capital Center L.P., and Beijing Huacheng Hongtai Co., Ltd. The three are the largest selling shareholders, each holds 14.02%, 8.8% and 3%, respectively.
Luye Pharma says it will treat the two deals as one, because they are expected to be completed within 12 months from each other. The RMB6.08 billion all-cash deal is still subject to closing conditions.
The investment will allow the two companies to further enhance its sales and marketing coverage and synergies, and take advantages of the multiple channels offered by the combined network, according to the disclosure.
Beijing Jialin recorded revenue of RMB1.12 billion and net profit after taxation and extraordinary items of RMB251.6 million in 2013.
After Luye Pharma's IPO, CDH still holds 6.4% of the company. CITIC Private Equity and New Horizon each maintain a 6.8% and 5.4% stake, respectively.