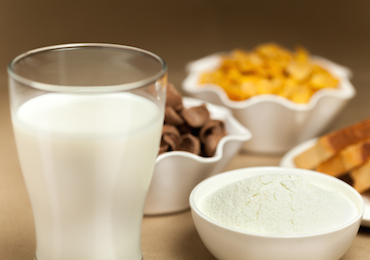 Dairy giant Danone SA has agreed to acquire a 25% stake in Chinese milk powder maker Yashili International Holdings Ltd. for €437 million (US$550 million), according to a company announcement.
Danone is to subscribe shares of the Hong Kong-listed Yashili at a price of HK$3.70 per share in a private placement deal.
As part of the agreement, Danone will recommend candidates to serve as Yashili's CEO.
Upon completion of the transaction, Mengniu, currently Yashili's majority shareholder, will see its holdings being diluted to 51.0% from 68.05%. Danone will hold 25%.
Last November, Singapore's Temasek Holdings, private equity firm Hopu Investment Management Co. and three private investors said they would purchase a 13.24% stake of Yashili from Mengniu for HK$1.6 billion ($213 million).
It's unclear how much these private equity investors' shareholdings will be diluted.
Mengniu, in which Danone holds close to 10% stake, bought Yashili in a deal worth about HK$12.5 billion last year as part of a plan to expand its milk powder business.
The companies plan to leverage their resources to expand a wide range of products for Yashili. They will also study the possibility of a minority equity investment by Yashili in Danone's subsidiary, Dumex China.
The deal is still pending closing conditions, and is expected to be finalized in the coming months.
The transaction extends the scope of the strategic alliance in fresh dairy products first established between Mengniu, Danone and COFCO, China's state-owned food conglomerate.
Last May, COFCO and Danone agreed to establish a joint-venture, in which each will own 51% and 49% respectively. COFCO also agreed to sell 148,014,022 shares in China Mengniu to the joint-venture, after which COFCO would still be the single largest shareholder in Mengniu.