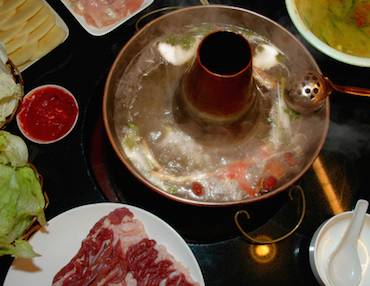 Beijing-based Chinese private equity firm Hony Capital is close to acquiring a 93.2% stake of Chinese restaurant chain Chongqing Cygnet Hotpot for an undisclosed amount, according to a statement posted on the official website of China's Ministry of Commerce.
Hony Capital, the private equity arm of Legend Holdings Corporation, is making the investment via its fifth fund, Hony Capital Fund V L.P.
Hony Capital will keep the Chongqing Cygnet Hotpot brand, and focus on improving and expanding the business. The deal is still pending final closing conditions.
This is Hony's second major investment in the food and dinning industry this year. In July, Hony Capital acquired British food brand Pizza Express for £900 million (US$1.2 billion), in the biggest acquisition of a European food company in the past five years.
In 2007, Sequoia Capital and SIG Asia Investments invested in Chongqing Cygnet Hotpot, with the objective of pursuing an IPO. But the plan did not proceed as expected with the onset of the financial crisis and the temporary closure of China's IPO market.
Founded in 1982 in Chongqing City, Chongqing Cygnet Hotpot currently operates nearly 300 restaurants in China. It is a subsidiary of Chongqing Cygnet Investment Holdings (Group) Co., Ltd, which controls businesses in real estate, transportation and hotel management.