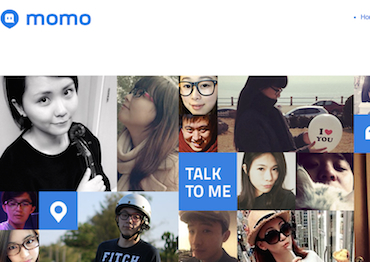 Beijing-based Chinese mobile social instant message app developer Momo Inc., backed by a long list of venture capital and private equity firms, has filed for an IPO on the NASDAQ, according to a regulatory filing.
Details of the pricing and timing of the IPO have yet to be determined.
Established in 2011, Momo raised series B financing in 2012, receiving US$6.5 million from Matrix Partners, US$20.7 million from Alibaba Group Holdings, through Alibaba Investment Limited, as well as US$1.5 million from DST Global, an investment firm founded by Russian businessman Yuri Milner.
In 2013, the company completed series C financing, in which Matrix invested US$13 million, Alibaba injected US$10 million and DST Global put in another US$10 million.
In its latest financing round in April 2014, Sequoia Capital invested US$90 million, Yunfeng Capital, co-founded by Alibaba's founder Jack Ma, injected US$90 million and U.S. investment firm Tiger Global Management invested US$31.8 million, according to the filing.
Momo says it is among the top three mobile social instant message apps in China, with 180 million registered users and 60 million monthly active users.