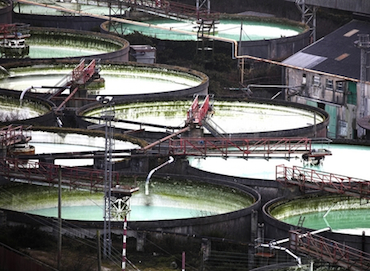 Chinese conglomerate CITIC Limited has joined forces with U.S. private equity giant KKR & Co. to make a pre-conditional voluntary offer for all the shares of Singapore-listed water and waste-water treatment firm United Envirotech Ltd., according to a joint announcement.
The transaction, which values UEL at approximately 1.9 billion Singapore dollars on fully diluted basis, allows CITIC to become the controlling shareholder of UEL through the holding of a majority interest in the consortium, which will acquire all outstanding shares of UEL from existing shareholders including KKR.
CITIC and KKR will also subscribe further shares in UEL by way of a private placement totaling as much as 150 million Singapore dollars.
"Environmental protection is a top priority for China, and CITIC foresees not only commercial opportunity but also societal benefit from this investment," says Wang Jiong, vice chairman and president of CITIC Limited.
UEL will remain listed in Singapore after the completion of the deal, which allows CITIC to grow its businesses in environmental protection.
Founded in 2003, UEL provides membrane-based water and waste-water treatment and reclamation solutions mainly in China's chemical, petrochemical and industrial park sectors.