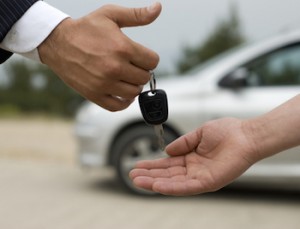 Shanghai-based Chinese rental car company eHi Car Services Limited is planning to proceed with its delayed U.S. IPO on the New York Stock Exchange despite fraud allegations, according to a company announcement.
The company's shares were initially planned to start trading last Friday, but were postponed because of concerns that the company had potentially misrepresented its financial performance and key operating metrics in its IPO prospectus.
In October and November, eHi's accounting firm and underwriters received multiple letters from one or more anonymous persons claiming to be a group of the company's employees. They alleged that eHi misrepresented important information of the company.
EHi says it believes the allegations are organized, planned and premeditated acts of vicious attack with the purpose of thwarting the company's plan to go public, after it has conducted its own investigations.
EHi is backed by a number of venture capital and strategic investors. Last December, NASDAQ-listed Chinese online travel services firm Ctrip.com International led a US$100 million investment in the company.
Another strategic partner, U.S. rental car company Enterprise Holdings invested in eHi in 2012.
Founded in 2006, eHi previously received funding from venture firms Qiming Venture Partners, Ignition Capital, CDH Investments, Goldman Sachs Group, Jafco Ventures and New Access Capital.
According to its filing, Ctrip owns 23% of the company. Enterprise Holdings, through its founder the Jack Taylor family, owns 21.7%.
CDH owns 12.9%, Qiming owns 11.9%, Goldman Sachs owns 10.7%, and Ignition Capital owns 9.1% of eHi.
In April this year, eHi also invested US$25 million for a 8.4% stake in taxi and car calling app maker Kuaidi Dache.