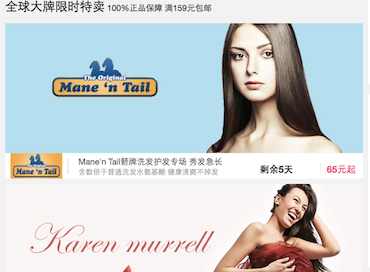 Beijing-based Chinese e-commerce firm Metao.com has received US$30 million series B financing led by Vertex Venture Holdings Ltd., a wholly-owned subsidiary of Singapore's Temasek Holdings, according to Chinese media reports.
Morningside Ventures, Greenwoods Investment and existing investor Matrix Partners also participated.
Representatives at Metao.com did not respond to requests to confirm the news.
The company says it will use the proceeds on brand building, marketing and market share expansion.
Launched in March, Metao.com received US$5 million series A financing from Matrix Partners, just four months before the latest financing round.
Metao.com focuses on connecting Chinese consumers directly with overseas branded products. It has reached monthly sales value of RMB10 million, according to the Chinese media reports.
Founded in 1988, Vertex Ventures invests in emerging companies and venture capital funds throughout Greater Asia and the U.S., with total deployed capital of over US$1.2 billion.