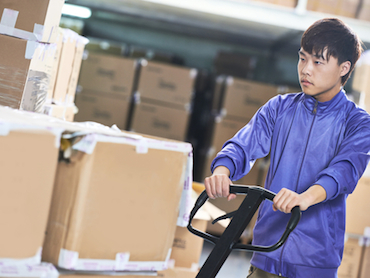 Australian Securities Exchange-listed industrial property and business space firm the Goodman Group and the Canada Pension Plan Investment Board (CPPIB) say the two will increase their equity allocation to their joint venture by US$500 million, according to a joint announcement.
The joint venture, named Goodman China Logistics Partnership, was formed in 2009 with an initial equity commitment of US$300 million.
The current equity increase, which will see CPPIB contributing US$400 million and the Goodman Group contributing US$100 million, is the fourth injection by the joint venture partners.
Click here to see Goodman Group's managing director of Greater China Philip Pearce on China Money Podcast
With this increase, the joint venture has allocated a combined US$2 billion to invest in and develop prime logistics space across mainland China.
As of September 30, 2014, Goodman China Logistics Holding has invested in 27 logistics projects in 10 Chinese markets including Shanghai, Beijing, Tianjin, Kunshan, Chengdu, Suzhou and Jiaxing.
The portfolio has an occupancy rate of 97% with a strong customer base, says the statement.
"The fundamentals of the Chinese logistics and e-commerce sectors remain compelling, which underpin the growth in demand for prime logistics facilities," says Jimmy Phua, head of real estate investments Asia at CPPIB.
Goodman currently has approximately 800,000 square meters of developments underway in a number of key cities across China, with a land bank of 4.3 million square meters.