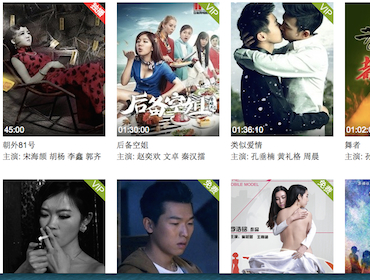 The world's third largest smart phone maker Xiaomi Inc., backed by venture and private equity investors, says it has invested RMB1.8 billion (US$290 million) in Chinese video site iQiyi.com Inc, according to Xiaomi's official Weibo account.
Shunwei Capital, a US$200 million China-focused venture capital fund founded by Xiaomi's founder Lei Jun in 2011, also participated in the investment.

The news was first reported last week without specifying the amount of investment Xiaomi is making in iQiyi.com, an online television and movie platform established by Chinese search engine Baidu Inc. in 2010.
Xiaomi also reportedly invested near US$50 million in another video sharing site, Youku Tudou Inc., but the company did not formally disclose the deal value.

Xiaomi says it plans to invest a total of US$1 billion on content and technology innovation, and will announce other deals as they become finalized.
The two investments into China's two largest video sites are part of Xiaomi's strategic expansion into content creation and distribution to complement Xiaomi's hardware offerings, including Xiaomi smart phones and Xiaomi TV.
"Xiaomi's various terminals need video content, but we cannot produce it by ourselves," says Xiaomi's founder, Lei Jun, at the World Internet Conference in Wuzhen yesterday. "China's online video industry does not need another market follower. As long as we can use their content on our products, that's enough."
Xiaomi plans to utilize content produced by iQiyi and Youku Tudou on Xiaomi's terminal equipment including MiBox, Mi TV, Xiaomi smart phones, and Mi Pad.
Founded in 2010, Xiaomi completed an undisclosed amount of financing last August, valuing the company at US$10 billion. Before that, Xiaomi raised US$216 million in June 2012, valuing the company at US$4 billion.
There are market speculations that Xiaomi is currently preparing to complete another round of financing that will see the company valued at US$40 billion.
Temasek Holdings and Qiming Venture Partners are Xiaomi's early investors.
Xiaomi became the world's third largest smart phone maker last month, just behind established leaders Samsung Group and Apple Inc., according to market research by Strategy Analytics.