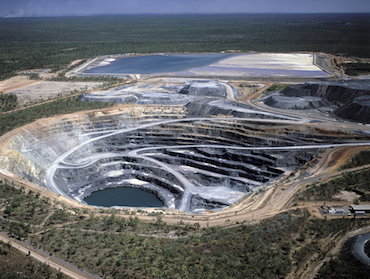 Western Australia-based uranium production company Paladin Energy Ltd. says it plans to raise a total of US$177 million in a private placement deal, including a capital injection of US$52 million from a unit of Chinese private equity firm Hopu Investment Management Co., according to a company announcement.
Hopu Clean Energy (Singapore) Pte. Ltd. will subscribe 144.9 million Paladin shares at 0.42 Australian dollars per share for a total of US$52 million. The price represents a 15% premium to the volume-weighted average price of the past 30 days for the Australian Stock Exchange-listed firm.
The number of shares Hopu is buying represents around 15% of Paladin's current capital base, but Hopu has received approval from Australia's Foreign Investment Review Board (FIRB) to investment further and own up to 19.99% of Paladin.
Paladin says it will use the proceeds to repay the company's medium-term debt that is coming due. Zhang Wendong, senior managing director at Hopu, will join Paladin's board.
Paladin will raise the remaining US$125 million by offering shares to other investors at 0.26 Australian dollars per share, a 23% discount to the company's theoretical ex-rights price.
The transaction follows Hopu's earlier investment in Russia's Baikal Mining in May to jointly develop a copper mine in eastern Russia.
In February this year, Hopu participated in a US$2.5 billion investment in Singapore-based warehouse operator Global Logistic Properties (GLP) with Bank of China Group Investment Ltd and China Life Insurance Co. Ltd.
Two months later, Hopu led a consortium of investors to join Chinese agricultural conglomerate COFCO Corporation to acquire 51% of energy supply chain manager Noble Agri Limited for US$1.5 billion.
Founded in 2007 by two former Goldman Sachs executives, Richard Ong and Fang Fenglei, Hopu raised a debut fund of US$2.5 billion in 2008. It reached first closing of US$1.1 billion for its second fund, Hopu USD Master Fund II, L.P., which focuses on the consumer, natural resources, and financial services sectors.