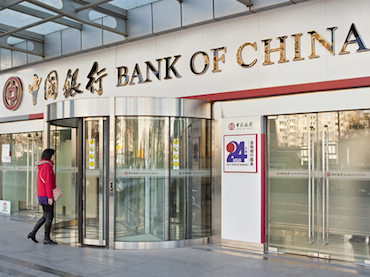 China's State Council announced a draft plan yesterday to establish a national deposit insurance program, in another major step toward liberalizing the country's interest rates, according to a posting on the State Council's official website.
The proposed deposit insurance program, which is expected to be launched in the second quarter next year, will follow practices adopted in other countries, including limited compensation for depositors and differential insurance premium rates for commercial banks.
Maximum compensation is to be set at RMB500,000 (US$81,000) per depositor when a bank faces insolvency or bankruptcy, which will cover about 99.63% of depositors in Chinese commercial banks, says the announcement.
The deposit insurance program will cover all depository financial institutions, including rural credit co-operations. But it will not cover banks' off-balance sheet activities such as wealth management products, which may have reached RMB15 trillion (US$2.44 trillion) by the end of the third quarter, or about 14% of the total deposit base in China, according to estimates by the Australia and New Zealand Banking Group Limited (ANZ).
A deposit insurance program is considered a precondition for China to free up deposit rates, and may signal other interest rate liberalization measures ahead, including setting a market interest rate as policy rate, and deepening the bond market.
The insurance program may also shrink the net interest rate margins for banks, leading to lower profitability for the banking system and may potentially raise the risks of bank failure, especially small and medium sized banks.
The cost of the insurance program will be covered by a deposit insurance fund, which will be contributed by Chinese commercial banks. ANZ estimates that the cost is affordable for commercial bank at around RMB10 to RMB15 billion, or about 1.0% to 1.5% of Chinese commercial banks' total after-tax profits.