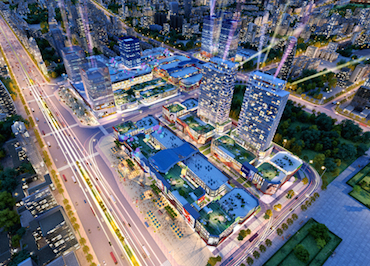 Hong Kong-listed Chinese property developer China Aoyuan Property Group Limited says that Huaxia Life Insurance Co., Ltd. has injected RMB1 billion (US$160 million) in one of its its subsidiaries for a significant minority stake, according to a company announcement.
The wholly owned subsidiary, Guangzhou Aoyu Real Estate Development Company Limited, will be 54% and 46% owned by parent Guangzhou-based Aoyuan and Huaxia upon completion of the investment.The strategic investment will help Aoyu gain additional capital and also facilitate an asset-light operating model and strengthen the company's cash flows.
Guangzhou Aoyu currently owns an investment property, Guangzhou Aoyuan Plaza, an 80,000 square meter high-end shopping mall in Guangzhou.
Opened in December 2012, the mall has an occupancy rate of over 95% and generates stable rental income, says the statement.
Huaxia insurance is the seventh largest insurer in China in terms of premiums.