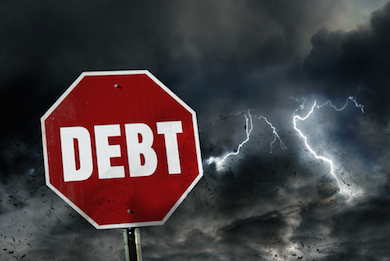 China's total outstanding bad debt will balloon to RMB1.135 trillion (US$180 billion) at the end of 2015 from an expected RMB827.7 billion (US$134.5 billion) at the end of this year, predicts China Orient Asset Management Corporation, one of China's four "bad banks" established in the late 1990s to handle the non-performing loans accumulated by the country's state-owned banks.
China Orient estimates that the non-performing loan ratio will increase to around 1.23% at the end of 2014, and continue to move higher gradually to 1.52% at the end of next year.
The estimates are much more optimistic than other similar forecasts. BofA Merrill Lynch Global Research, for example, says the ultimate non-performing loan ratio in China in this credit cycle could be much higher than Japan's worst of over 8%, and could end up with a significantly high double-digit figure.
In its annual survey of China's bad debt sector, China Orient says most respondents see the property sector and those industrial sectors with overcapacity as the two main sources of non-performing loans.
Around 10% of the respondents say local government financing vehicles will also be an important source of future non-performing loans.
Despite its gloomy outlook for China's real estate sector, China Orient believes the chance of a significant housing price correction and systemic crisis are low.
The majority of China's home owners pay around 30% to 50% of the property's total price at the time of purchase. Aside from a severe systematic crisis, most home owners will not default on their mortgages, limiting banks' bad debt from the residential property sector.
China Orient warns, however, that if housing prices drop over 30% in China's major cities, it will severely test the limit of Chinese banks' abilities to absorb losses.