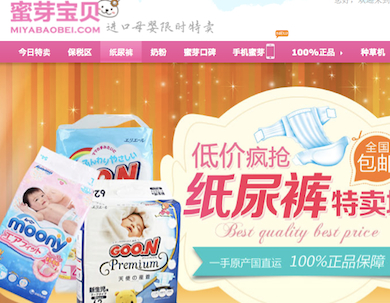 Beijing-based diaper and baby formula e-commerce platform Miyabaobei.com has received US$60 million series C financing led by H Capital, according to Chinese media reports.
Existing investors Sequoia Capital and Zhen Fund also participated in the round.
Previously, Miyabaobei.com received several million U.S. dollar series A financing from Zhen Fund and China Renaissance K2 Ventures in January. Six months later, it received US$20 million series B financing led by Sequoia Capital.
Founded in 2011, Miyabaobei.com sells discounted imported diapers and baby formula to Chinese consumers.