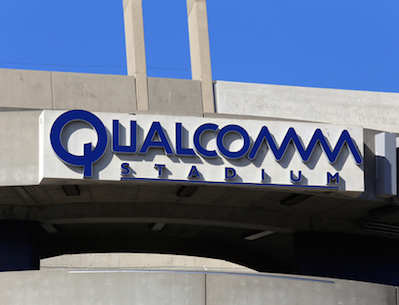 San Diego-headquartered semiconductor company Qualcomm Incorporated says that it has invested an aggregate of US$40 million into four Chinese companies and one China-focused venture fund, according to a company announcement.
The companies Qualcomm invested in are eye-tracking software maker 7Invensun, mobile gaming firm Chukong Technologies, smart home device and software provider inPlug, and Unisound, a voice recognition and processing technology provider.
Of the four companies, Beijing-based Chukong Technologies filed for an IPO on the NASDAQ in April, hoping to raise up to US$150 million. The plan has been delayed because of a large valuation gap between the company and investors.
Qualcomm also invested in China Walden Ventures Investments, L.P., an investment vehicle associated with San Francisco-headquartered Walden International, a technology-focused venture firm operating in China, India, Israel, Singapore, and Taiwan.
The investments are funded through Qualcomm's US$150 Million strategic China venture fund that was announced in July.
"Qualcomm is passionate about innovation and committed to helping advance the Chinese wireless industry," says Nagraj Kashyap, senior vice president of Qualcomm Ventures. "With a focus on semiconductors, mobile application enablers, smart home and healthcare, this group of start-up companies closely complements existing products and services from Qualcomm Incorporated's subsidiaries."
Qualcomm Ventures, the investment arm of Qualcomm, was formalized in 2000 and currently has a portfolio of more than 120 active companies across the globe.