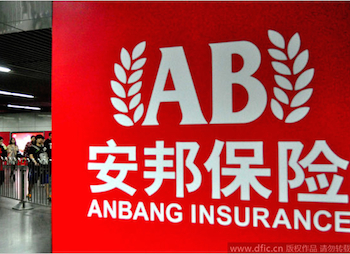 Dutch insurer Delta Lloyd NV says that it has reached an agreement to sell its banking unit Delta Lloyd Bank Belgium to China's Anbang Insurance Group Co. Ltd. for €219 million (US$273 million), according to a company announcement.
The deal is the third major overseas acquisitions revealed by Anbang in a short three-month period.
In October, the Beijing-based Anbang said it would acquire Belgian insurer Fidea from U.S. private equity firm J.C. Flowers & Co. for an undisclosed amount, and acquire the Waldorf Astoria New York hotel from the Blackstone Group for US$1.95 billion.
Delta Lloyd says the deal does not include its banking activities in the Netherlands. Delta Lloyd Bank Belgium and Delta Lloyd Bank Netherlands are separate entities under the Delta Lloyd NV umbrella.
Delta Lloyd Bank Belgium focuses on providing middle and high-end individual customers with services including deposits, investment products, asset management and lending.
The latest deal is still subject to regulatory approvals and is expected to be completed in 2015.
Founded in 2004, Beijing-based Anbang has over 30,000 employees and more than RMB700 billion (US$114 billion) in assets.
It provides a comprehensive range of financial and insurance products to more than 20 million customers, including life insurance, pensions, health insurance, property and casualty insurance and asset management.
Anbang's shareholders are some of China's largest state-owned enterprises, including SAIC Motor Corporation Limited and Sinopec Corporation.