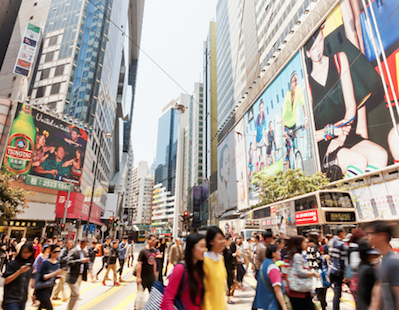 Hong Kong retained its position as the world's most expensive high-street retail destination, with Beijing once again ranked amongst the top ten in the third quarter of 2014, according to the latest research from global property advisory firm CBRE Group, Inc.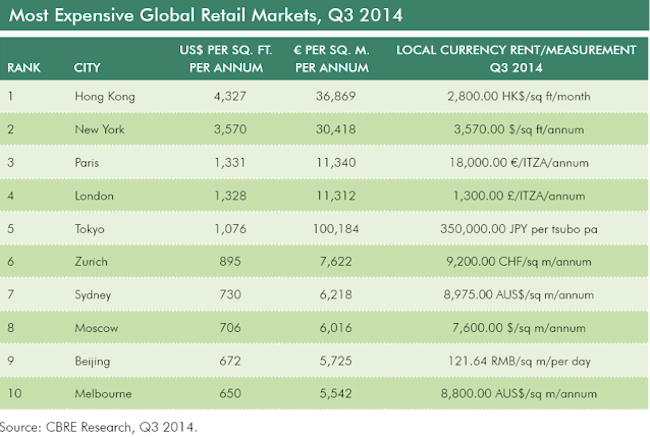 "Even with the somewhat gloomy economic headlines, consumer demand is reasonably firm in the majority of markets," says Henry Chin, head of research of Asia Pacific at CBRE. "As the leading Asian city, Hong Kong continued to realize expansion of high-end retailers especially local jewelry dealers as well as the surging number of new retailers, who for the long term will support ongoing strength of local retail rents."
Hong Kong, with its average price of US$4,327 per square foot per annum, maintained a wide lead over the number two market, New York with US$3,570 per per square foot per annum.
At the other end of the top ten list, Beijing's average rental rate of US$672 per square foot per annum has exceeded Melbourne, moving its position up a notch to the ninth on the list.
"While the sale of luxury goods in China has been waning, overall retail sales growth remains in the 10% range year-on-year since the start of 2014," saus Hsiang-Yun Chu, senior director of retail services at CBRE China.