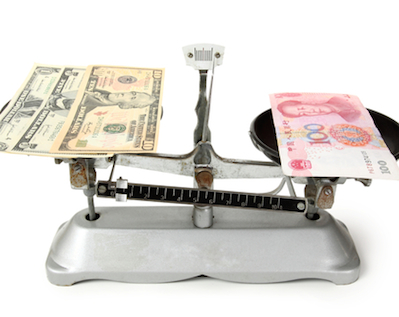 Yi Gang, the deputy governor of the People's Bank of China, says that the country's currency is likely to remain stable in the future, according to remarks he made at a conference in Beijing.
It is because China's current account surplus has decreased in relation to its GDP, and the Chinese capital markets will become more attractive to overseas investors in the long term, he says.
In 2007, China's current account surplus is around 10% of GDP, but it has dropped to around 2% in 2013.
The Chinese central bank is gradually reducing market intervention of the RMB, and China's foreign reserves have been kept at a stable level, Yi was quoted as saying. He is also the director of China's State Administration of Foreign Exchange.
In 2014, the RMB's exchange rate has become more volatile against the U.S. dollar.
The currency was traded at RMB6.06 per U.S. dollar in the beginning of the year. It depreciated to RMB6.25 around mid-year, and appreciated back to RMB6.1 per U.S. dollar in September. It settled at RMB6.22 per U.S. dollar last week.