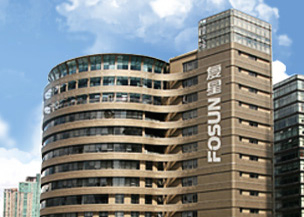 Shanghai-based Chinese conglomerate Fosun International Limited has agreed to acquire New York Stock Exchange-listed Meadowbrook Insurance Group, Inc. for a total of US$433 million, according to a joint announcement.
Fosun is to pay for US$8.65 per share in cash, a 24% premium over the U.S. insurance firm's closing price on December 29, 2014 and a premium of 39% to its three-month average closing price for the period ending December 29, 2014.
The transaction also represents a multiple of approximately 1.04 times of Meadowbrook's tangible book value per share as of September 30, 2014, says the statement.
The deal will enable Fosun to establish a significant presence in the U.S. property and casualty insurance market.
It also caps a year of aggressive overseas asset acquisitions, including buying a stake of Sydney-based Roc Oil Company Limited, global insurer Ironshore Inc., Spanish ham and wine producer the Osborne Group, U.S. film company Studio 8, German private bank BHF-BANK, as well as Portugal's largest insurance company Caixa Seguros e Saúde.
Currently, Fosun has more than one third of its total assets invested in insurance businesses around the world, including investments in Yong'an property and casualty insurance, Pramerica Fosun Life Insurance and Peak Reinsurance, as well as Fidelidade Group, Portugal's largest insurance company.
Fosun's most recent investment in the insurance sector was its acquisition of a 20% equity interest in Ironshore Inc. in August 2014.
"This transaction allows Fosun to establish a presence in the important U.S. P&C market, consistent with our strategy of expanding our core insurance business," says Guo Guangchang, chairman of Fosun.
The transaction has been unanimously approved by Meadowbrook's board of directors, and is expected to close in the second half of 2015.
Following the closing of the transaction, which is expected in the second half of 2015 after shareholder and regulatory approval, Meadowbrook will continue to maintain its headquarters in Southfield, Michigan and operate under the same brand name.