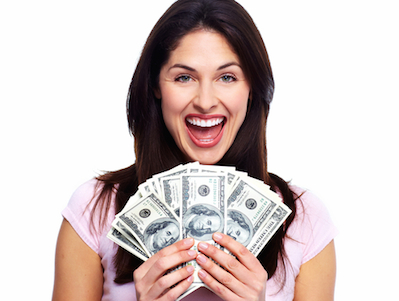 London-headquartered private equity firm CVC Capital Partners says it has completed three exits in Taiwan, Japan, and the Philippines during December 2014, returning approximately US$1 billion in capital to limited partners (LPs), and bringing CVC Asia's total capital return to investors in 2014 to US$2 billion, according to a company announcement.
On December 15, 2014, CVC completed the partial exit from TechnoPro Holdings Inc. through an initial public offering on the Tokyo Stock Exchange. The IPO is the largest domestic offering in 2014 in the Japanese market with the deal value over 53 billion Japanese Yen (US$450 million).
In April 2012, CVC funds acquired Japanese engineering staffing business Technopro from a larger staffing conglomerate. CVC and management implemented initiatives to improve recruitment and retention of engineers, as well as improve operating efficiencies. Since the acquisition, the operating profit of the business has grown from 4 billion Japanese Yen to 7 billion Japanese Yen during the current fiscal year.
On December 17, 2014, CVC agreed the sale of its stake in Rizal Commercial Banking Corporation (RCBC) to Cathay Financial Insurance Co. Ltd. CVC acquired a minority stake in RCBC in September 2011, and then worked with management to further expand the bank's consumer and retail segments while also improving its capital position.
Founded in 1960, RCBC is one of the largest universal banks in the Philippines in terms of assets and deposits, with total consolidated assets of 422 billion Philippine peso (US$9.38 billion) as of the end of 2013.
On December 19, 2014, CVC completed the full exit from Nien Made through a sale to 37 investors in a pre-IPO share sale. CVC, alongside the founding families of Nien Made, took the Taiwan-listed company private through a joint buyout in October 2007.
Following the investment, CVC, the founding families and senior management, worked closely together to improve Nien Made's product mix, strengthen its distribution channels, and lower manufacturing costs.
Nien Made was founded in 1974 and has become the world's number one branded shutters manufacturer. Over the past 4 years, earnings before interest, taxes, depreciation, and amortization (EBITDA) of the business increased by over 60%.
These three exits returned approximately US$1 billion in capital back to CVC Asia funds.
In addition, earlier this year, CVC Asia successfully completed a number of other full and partial realizations including P.T. LinkNet, Jintian Pharmaceuticals, SPi Global, Mantra and Matahari, which also returned a a total of US$1 billion of capital to LPs.
In May 2014, CVC took less than a year to raise US$3.5 billion for its fourth Asia Pacific fund, CVC Capital Partners Asia Pacific IV L.P.
To date, CVC has raised over US$10 billion in the Asia region and completed over 49 investments.