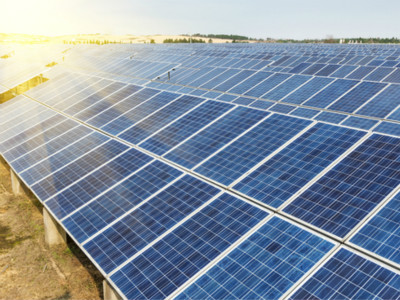 Fosun Industrial Holdings Ltd., a wholly owned subsidiary of Fosun International, has subscribed convertible bonds valued at US$15 million issued by Hong Kong-listed solar power plant investor and operator United Photovoltaics Group Limited, according to a company announcement.
The announcement came after an investment fund under Ping An Insurance (Group) Company of China said last month that it has agreed to subscribe an aggregate of RMB1 billion (US$161 million) convertible bonds in United Photovoltaics to fund the acquisition of an undisclosed solar power plant project.
The latest convertible bond has the same terms as the December tranch, which has a conversion price of HK$1.03 apiece, with a three-year term and 7.5% annual interest rate.
The company says it will use the proceeds to acquire a 20MW solar power plant project.
Fosun International owns 70.9 million shares of United Photovoltaics, representing approximately 1.63% of the issued share capital of the company, as well as certain convertible bonds due 2016 in the principal amount of US$35 million.
The world's three largest markets for solar power in terms of new gigawatts capacity in 2013 were China, Japan and the U.S., with Germany, for many years the heaviest investor in solar, a distant fourth.
China reportedly installed a record 12 gigawatts of solar panels in 2013, the most solar power added in a single year by any country in history.