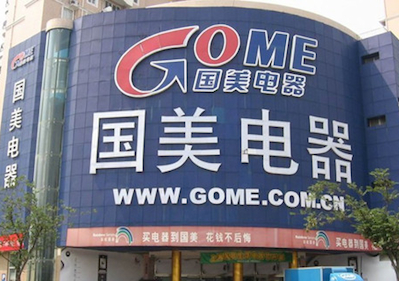 Boston-based private equity firm Bain Capital has made a full exit from Hong Kong-listed Chinese electronics retailer GOME Electrical Appliances Holding Limited by selling all of its remaining stake for approximately HK$1.04 billion (US$130 million), according to media reports.
Bain Capital sold 922 million shares at HK$1.13 per share, the lower end of an indicative price range between HK$1.12 and HK$1.15 apiece, which represented a discount between 2.5% and 5.1% to company's last closing price.
The full exit from a troubled and unprofitable investment means Bain Capital can now move on to invest its money elsewhere.
In 2009, the U.S. private equity firm agreed to invest more than US$400 million in GOME via a convertible bond with a strike price of HK$1.18.
GOME has been reporting solid performance lately. According to a company announcement, GOME's revenue for the year 2014 increased between 4.5% and 5%, with total e-commerce transaction growing over 80% over a year earlier. Consolidated gross profit margin of the group is expected to exceed 18%.
In the financial year of 2013, sales revenue of the group increased by 10.38% to about RMB56.4 billion on a year-to-year basis, according to the company's annual report.