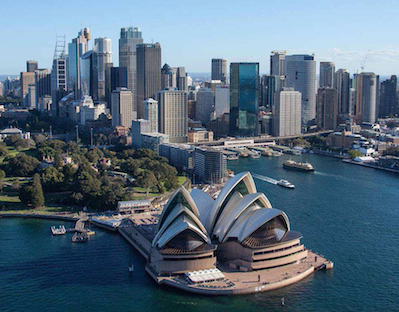 Chinese conglomerate Dalian Wanda Group has agreed to acquire a property building located in Sydney's central business district from Blackstone Real Estate Partners for approximately A$415 million (US$329 million), according to a company announcement.
Dalian Wanda is to purchase the Gold Fields House from Australian real estate investment firm, Valad Property Group.
In 2011, Blackstone Real Estate Partners VI acquired Valad in a go-private deal in its first major real estate investment in Australia.
Gold Fields House, a 1960s office building, has been repositioned and approved to be redeveloped into a premium residential development project. Wanda is planing to turn the building into a mixed-used development including a five-star hotel, luxury residential and retail space.
"Blackstone has built a diverse real estate portfolio in Australia of over A$3.5 billion of assets, and we are committed to pursuing acquisitions and disposals that benefit our investors," says Chris Heady, Blackstone's head of real estate Asia.
The transaction is expected to close in March 2015.
Blackstone's real estate business was founded in 1991, and has more than US$80 billion under management.