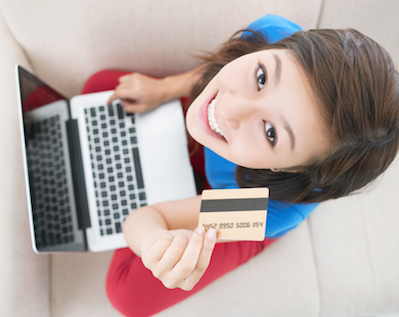 Online retail spending in China will exceed US$1 trillion by 2019, up from US$307 billion in 2013, according to a new forecast from research and advisory firm Forrester Research, Inc.
Mobile retail spending will also grow at 44.2% compound annual growth rate (CAGR) from 2014 to 2019, twice as rapid as online sales, which is estimated to grow at 19.9% CAGR.
Major e-commerce players in China, including Alibaba Group Holdings's Tmall and JD.com, will continue to dominate the country's e-commerce market, with estimated market shares of 57% and 21%, respectively.
They will try to seize control of the market by enhancing their mobile investments and improving customer experience.
"To capture the opportunities in the increasingly competitive retail market, organizations must realize the importance of digital capabilities," says Vanessa Zeng, senior analyst at Forrester Research.
She adds that successful organizations must drive innovation to deliver compelling shopping experience and leverage mobile to the entire online retail business.
According to the research report, the frequency with which online consumers in metropolitan China shop via their mobiles is increasing rapidly, while those in lower-tier cities use smartphones as their primary means of network access and for online shopping.
In addition, a growing number of middle-class consumers have driven online demand higher for a wide variety of high-end products that are traditionally sold offline, such as fresh food, imported goods, and automobiles.
Therefore, the convenience, variety, and fast delivery associated with online purchase will boost e-commerce in these new categories, says the report.