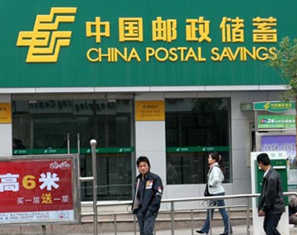 Ant Financial Services Group, the financial services arm of Chinese e-commerce giant Alibaba Group Holding, is reportedly close to completing its first round of financing from a number of state-owned Chinese financial institutions with a valuation of US$30 billion, according to Chinese media reports.
China's National Social Security Fund, Postal Savings Bank of China, and China Development Bank Capital Corporation, the investment arm of China Development Bank, have agreed to each take 5%, 3%, and 3%, respectively, of the Hangzhou-based firm.
Several undisclosed private equity firms are also participating in the financing round, whose exact value is still to be determined.
Representatives of Alibaba declined to comment on the news.
Ant Financial, formerly known as Small and Micro Financial Services Company, was officially launched in October 2014. It is comprised of Alibaba's third-party online payment platform Alipay, Alipay Wallet, Yu'e Bao, Zhao Cai Bao, Ant Credit and MYbank.
The financing round aims to secure official and government support to Ant Financial's ambitious plans to expand into China's vast rural e-commerce and rural finance sector.
The Postal Savings Bank of China, in particular, operates 36,000 branch stores, as well as providing micro-credit services nationally, which could prove immensely helpful to Ant Financial's objectives.
"Ant Financial will focus on serving small and micro enterprises, as well as individual consumers. Building on Internet-based solutions and technology, we plan to work with ecosystem participants such as financial institutions to create an open ecosystem, as well as provide support to the financial industry to realize our vision 'To turn trust into wealth,'" says Lucy Peng, CEO of Ant Financial, at the time of the company's launch.
In January, Alibaba and Ant Financial agreed to invest around US$575 million in Indian online-payment and marketplace platform One97 Communications.
In December 2014, Ant Financial participated in a US$63.5 million investment Deal in Chinese financial software company Hundsun Technologies Inc.
Alipay has registered users of 800 million, and handles over 80 million transactions daily, with over 50% of which on mobile payment platforms.
Alipay Wallet has operated as an independent brand since November 2013. As of today, there are 190 million annual active users. In addition to providing basic services such as shopping payment, credit card repayment, money transfer, and utilities bill payment on mobile phones, Alipay Wallet is expanding its offline applications to shopping malls, convenience stores, taxis and hospitals.
Yu'e Bao was launched in June 2013 jointly by Alipay and Tianhong Asset Management. According to Tianhong, as of the end of June 2014, Yu'e Bao had attracted approximately RMB570 billion (US$93 billion) in assets under management and nearly 125 million Yu'e Bao users.
Zeng Libao, Yu'e Bao's money market fund, became the largest individual money market fund in China according to Tianhong Asset Management's 2013 third quarter financial report.
At the end of May 2014, Ant Financial gained approval from the China Securities Regulatory Commission to acquire a 51% stake in Tianhong Asset Management.
Zhao Cai Bao launched in April 2014 as an open platform for investment and financial products and services. Zhao Cai Bao is open to third-party financial institutions and provides convenient and safe internet finance services for individuals and SMEs. Products offered on the platform include loans for small and medium enterprises, individuals, universal insurance and structured funds.
Ant Credit provides micro online loans to small and micro enterprises and individual online entrepreneurs, evaluated based on data. The products include credit loans, online merchant loans and loans for Taobao sellers.
Ant Financial received approval from China Banking Regulatory Commission on September 29, 2014 to set up a private bank called MYbank together with Shanghai Fosun Industrial Technology, owned by Fosun International, a subsidiary of Wanxiang Group, and Ningbo Jinrun Asset Management.
MYbank will fully utilize online and big data analytics to serve the financial needs of small and micro enterprises, as well as individual consumers.