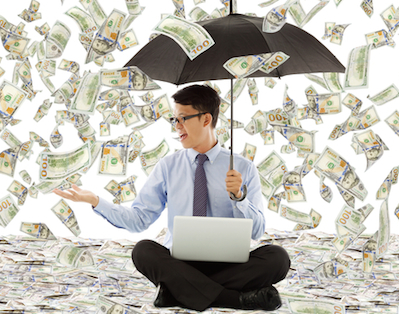 Chinese e-commerce giant Alibaba Group Holdings plans to set up a NT$10 billion (US$316 million) not-for-profit fund to boost entrepreneurship among young people in Taiwan, according to a company announcement.
The move follows last month's establishment of the Alibaba Hong Kong Young Entrepreneurs Foundation that aims to raise HK$1 billion (US$129 million) to boost entrepreneurship in Hong Kong.
The planned Taiwan fund will provide capital to young entrepreneurs from the island to start and grow businesses by leveraging resources within Alibaba Group's e-commerce ecosystem, including Taobao Marketplace's Taiwan and Hong Kong shopping websites.
"I have been impressed by the young people in Taiwan because they are well educated, innovative and hardworking," says Alibaba executive chairman Jack Ma in a statement. "By encouraging the entrepreneurial spirit among Taiwan's young people, we hope to spur similar efforts by others to enable the younger generation to unleash their potential and realize their dreams."
Professional investment teams will select and fund promising businesses started by young entrepreneurs from Taiwan. Profits generated from the investments will be reinvested in new businesses, according to Alibaba.
Subject to regulatory requirements and the authority's approval, the program is expected to be launched in the second half of this year.
Alibaba has been partnering with small and medium sized enterprises from Taiwan since 2008, and the company began recruiting from Taiwan universities last year.