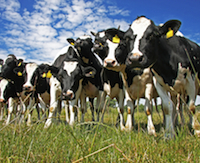 Hebei province-based dairy firm Zhongding Dairy Farming has received RMB400 million (US$64 million) financing from CDH Investments and other undisclosed investors, according to Chinese media reports.
Among the investors, CDH agreed to inject RMB140 million (US$23 million). The company will use the proceeds to expand its dairy assets network.
Founded in May 2013 by former executives from China Mengniu Dairy, Zhongding Dairy currently manages 32 small and medium sized dairy farms with over 25,000 milk cows.
The company's strategy is to consolidate small and medium sized dairy farms, standardize operations and management, in order to provide high quality dairy products to Chinese consumers.