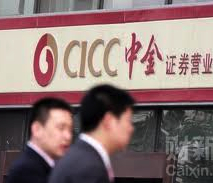 China International Capital Corporation (CICC) has appointed Bi Mingjian, a partner at Chinese private equity firm Hopu Investment Management Co., as its new CEO, effective immediately. Bi succeeds Levin Zhu, the son of China's former premier Zhu Rongji, who resigned as CEO and chairman of CICC in October, 2014, according to a company announcement.
Bi will also take the position of chairman of the management committee at CICC. He will initially serve as the acting CEO and chairman of the management committee until the regulatory authorities approved his regulatory registration.
The news confirms media reports that surfaced last month about Bi's potential appointment as CICC's new CEO.
Lin Shoukang will no longer serve as the acting CEO, and will continue to serve the chief operating officer.
Bi participated in the founding of CICC, was among CICC's first group of employees, and served the company from late 1990s to 2005. Bi was initially responsible for CICC's investment banking division. In 2000, Bi joined the firm's management committee.
Bi, who worked at the World Bank before joining CICC, left CICC in 2005 and later joined Hopu as a partner.